Jill Shaw - New Zealand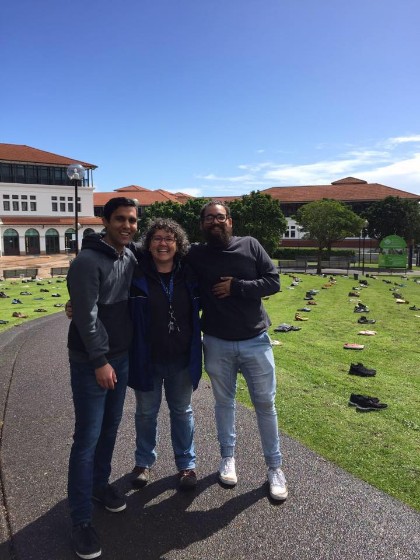 Church • Campus • Community
I seek common ground with everyone so as to speak the good news about Jesus Christ. I also disciple believers, mentor young missionaries and church planters, resource, connect, encourage, pray ...
I live, serve and speak into heavily contested territory.
2016 found me consulting with the UN and regional religious leaders in Bangkok on hate speech & atrocity crimes, and Kosovo's Ministry of Foreign Affairs invited me to speak on religious diversity & violent extremism. In 2017 God has opened doors on campus in NZ, and amongst new age seekers in Australia. In each place, I brought something of Jesus and was humbled to represent Him where He was unknown. I serve in post-Christian contexts amongst people who have no idea they are loved by their Creator.
It's beyond challenging. I am inadequate.
I need your prayers and financial partnership.
"... I have voluntarily become a servant to any and all in order to reach a wide range of people: religious, nonreligious, meticulous moralists, loose-living immoralists, the defeated, the demoralized—whoever. I didn't take on their way of life. I kept my bearings in Christ—but I entered their world and tried to experience things from their point of view. I've become just about every sort of servant there is in my attempts to lead those I meet into a God-saved life. I did all this because of the Message. I didn't just want to talk about it; I wanted to be in on it!" 1 Cor  9:19-23 MSG
facebook.com/Integritynfaith
FINANCIAL PARTNERSHIP via THE ARK Christian Ministries
P.O. Box 43581 
Louisville, KY  40253 USA
integritynfaith@gmail.com