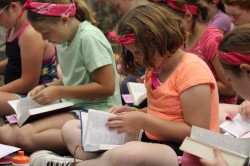 Welcome to THE ARK Christian Ministries
THE ARK Christian Ministries is a 70 plus year old ministry that provides creative ways for people to grow and develop into world changers by creating communities of grace wherever God leads!
We operate with these core principles:
Bible Based
Christ Centered
Discipleship Directed
Mission Minded
Campers were asked about their favorite parts of camp and what they learned.

Here's a look at some of their responses:
"I asked Jesus into my life at the first bell while climbing the rock wall."
"Learning about God and the mudslide were my two favorite things." 
"I saw faith like a child lived out and learned about forgiving and forgetting."
"This is definitely a place where God is."
"Memorizing scripture was THE best.  I learned so many Proverbs."
Click here for more camper quotes from the 2017 camp session.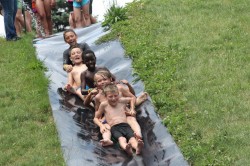 Coming Summer 2018: "ROOTED"
"…continue to live your lives in him, rooted and built up…"  Colossians 2:6b-7a
With the falling temperatures all around us, our thoughts turn to the seasons ahead.  We here at THE ARK are doing the same.  We are also jumping over them and planning for Summer 2018 and its camp sessions.  One of the first things we do is pick a theme.  We have chosen "ROOTED" and are using the above passage from Colossians.  More information will follow.  We just wanted you to have some "hot" information as the outside temperatures turn cold.  Think Summer 2018!!