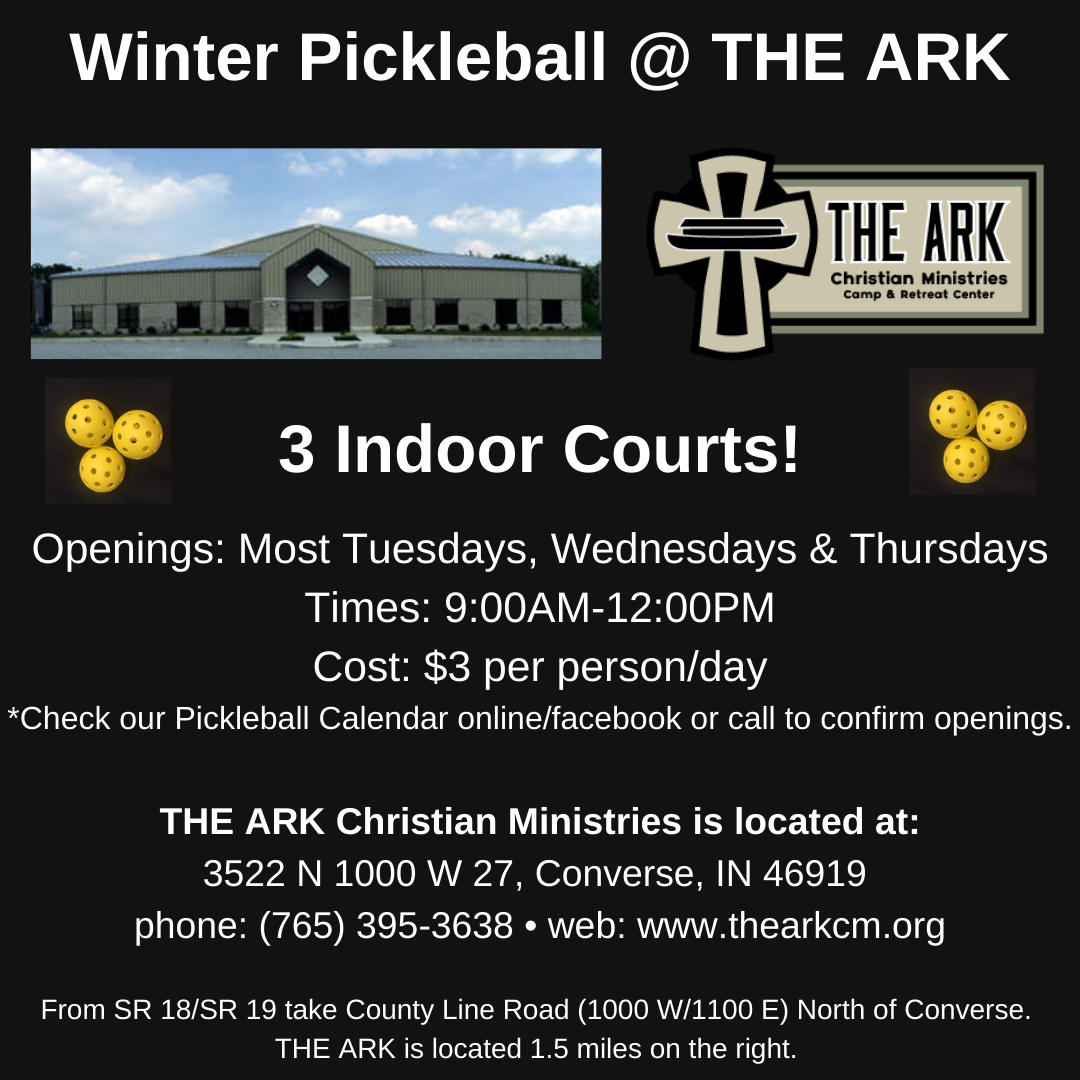 - We have three indoor Pickleball Courts in the Conference Center multipurpose room.
- All adults are welcome.
- Not sure how to play? We'll have trainings on Thursdays, January 14 and January 21 at 9:00 am.
-Open for open play on most Tuesdays, Wednesdays, and Thursdays from November 17, 2020 - February 25, 2021 from 9 am - Noon.
- Mondays and Fridays by appointment only (appointments must be made two business days or more beforehand).
- Cost = $3 per person per day.
- Bring your own lawn chair if you'd like a place to sit when not playing.
- Annually, release waivers are required and are available in the multipurpose room. Adults can fill one out onsite. Minors will need to have a parent/guardian signature.