Cody & Sharayah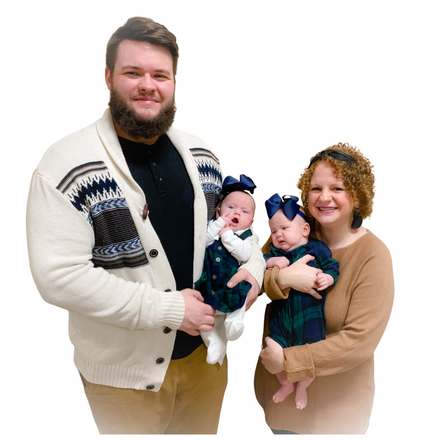 Our life together has been a continuous story of one 'Yes' after another. We didn't always know what would come after the 'Yes,' but we knew we had to be obedient. Are you willing to live overseas? Yes. Are you willing to quit your careers and join an internship? Yes. Are you willing to love Arabs, Muslims, and whomever else I bring across your door? Yes. Are you willing to move to the Middle East? YES! We continue to take our journey with Jesus one 'Yes' at a time. As we have traveled this road Jesus has done amazing things. We have seen Muslims leave the Islamic faith and follow Jesus. We have been able to pray with Muslim families in their homes. We have been able to love Muslims in a way that they have not seen from Christians before.
Our focus has been and will continue to be on Prayer, Love, and Relationships. As we look toward our goal of getting to the Middle East in the beginning of 2022, we know what our first task there must be: language school. Relationships are the key element in working with Arab Muslims. A friend of mine told me that "Stories are the language of relationships." If we can't speak Arabic, we will never truly hear their stories or share the love of Jesus in their heart language, totally uninhibited by language barriers. In building relationships, we have to hear their heart if we ever hope to talk about how Jesus has impacted our story. Language school will allow us to love the people around us in a deeper, more meaningful, and more impactful way. This summer we are asking you to help us raise money for language school. We know this is the key to our ministry moving forward. Please prayerfully join us in asking God to help us get to language school in 2022.
Sharayah, our twin girls (Junia and Willow), and I are so excited to share our hearts with you this summer. We can't wait to love on everyone at camp, to tell you stories, eat great food, and spend time talking about how Jesus is changing lives across the globe among the Muslim people.
-          Cody