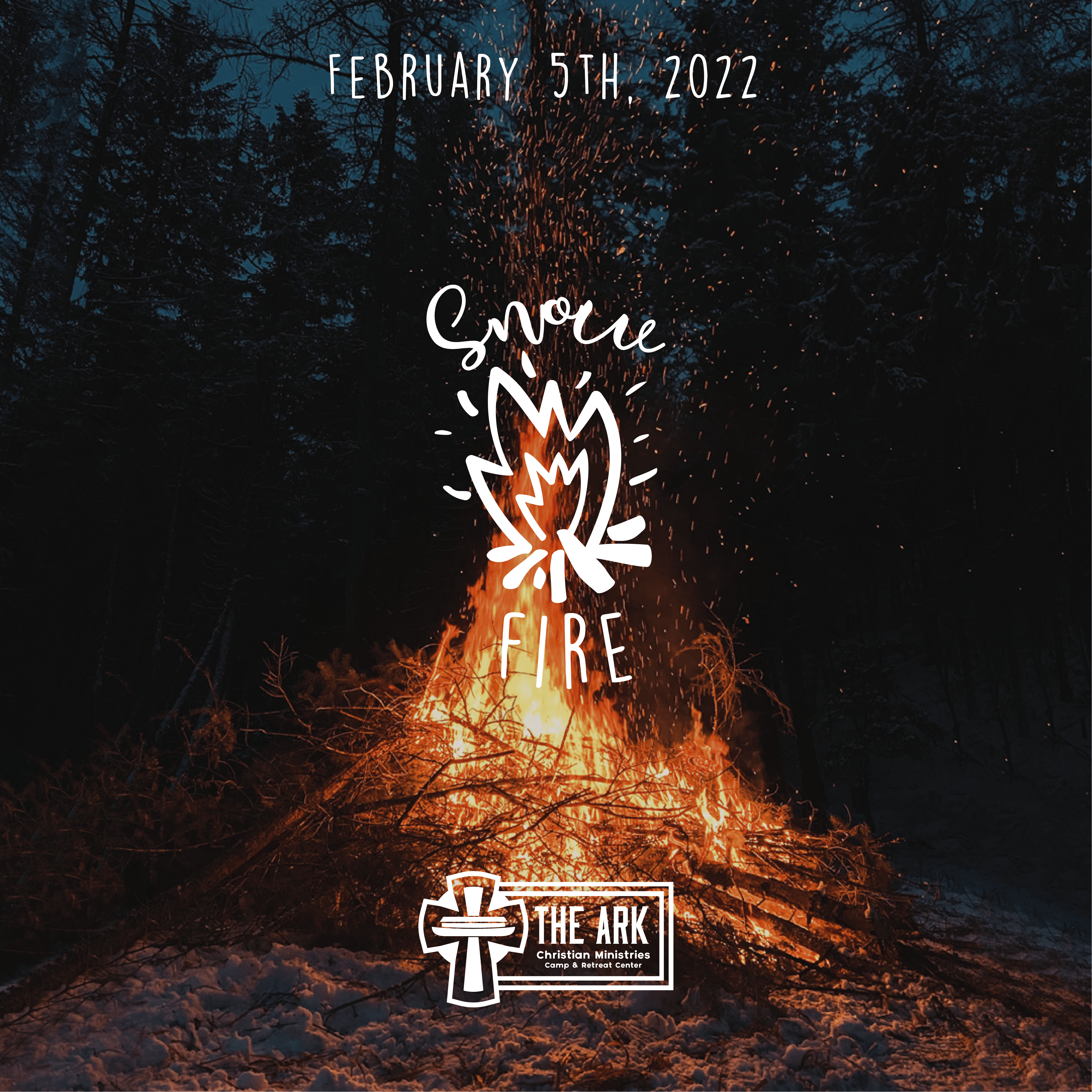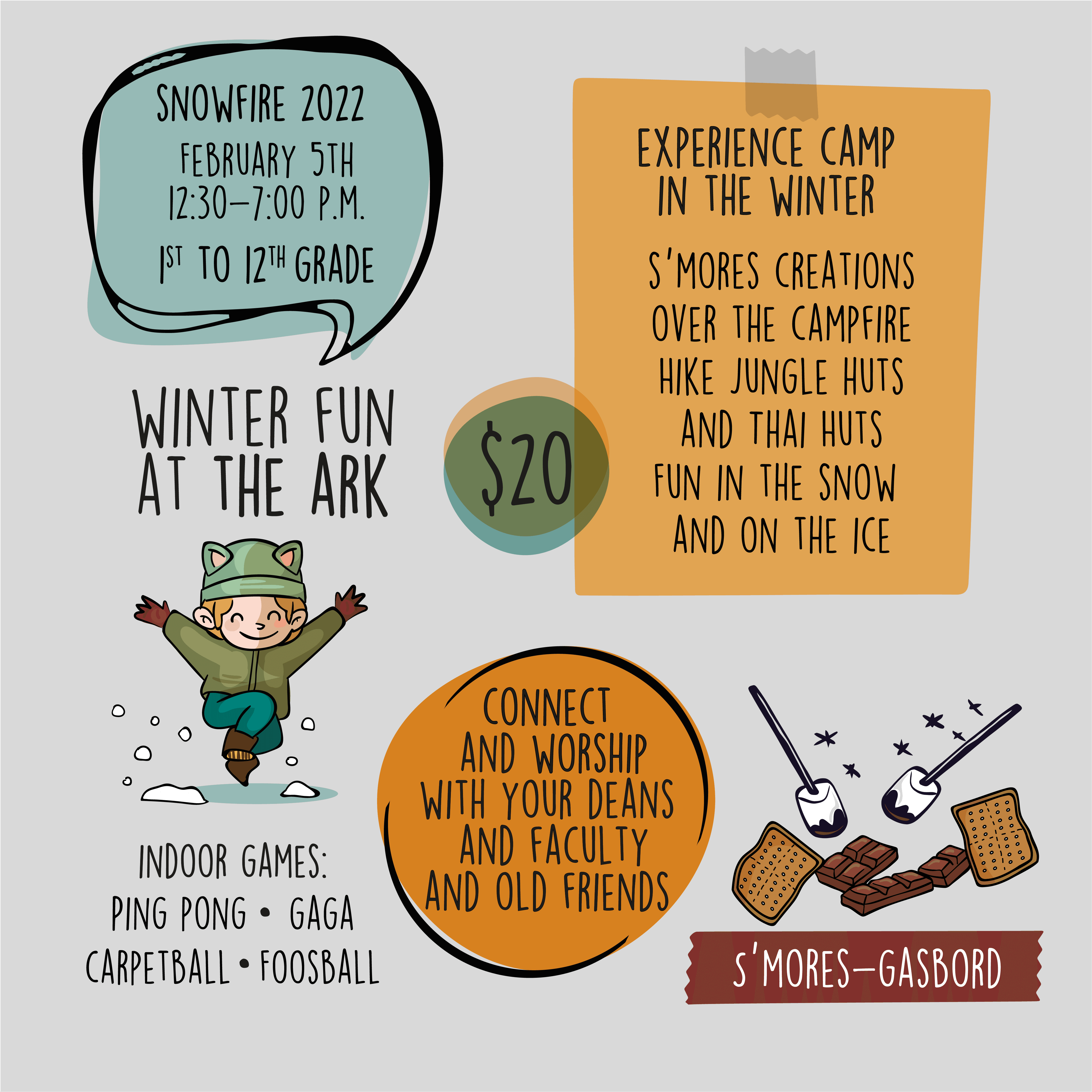 Cabin fever can settle in strong once February rolls around. Come spend a Saturday at camp as a cure for that cabin fever.

THE ARK Christian Ministries is hosting the first ever SNOWFIRE 2022 on February 5th. This event will be a time to visit THE ARK during the cold of winter and enjoy some worship, indoor games, outdoor activities, and hang out with your favorite dean and faculty and staff members.

Have lunch before you come, but be sure to save room for our s'moresgasbord around a campfire where you will build the most creative and tasty s'more you will ever taste.

Dress to be outside enjoying the cold weather!

Registration required. Register by clicking on any "Register Now" button.