Last Chance Camp Campers and Faculty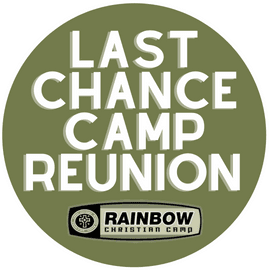 POSTPONED until 2023: Last Chance Camp Reunion NEW dates August 5 & 6, 2023. Registration will begin in February 2023.
Last Chance Camp began in the 1960s and ended in 2003. If you were ever a camper, faculty, or both we'd love for you to come to a reunion at THE ARK on August 5-6, 2023.
Last Chance Camp Alumni Contact Form