Cody & Sharayah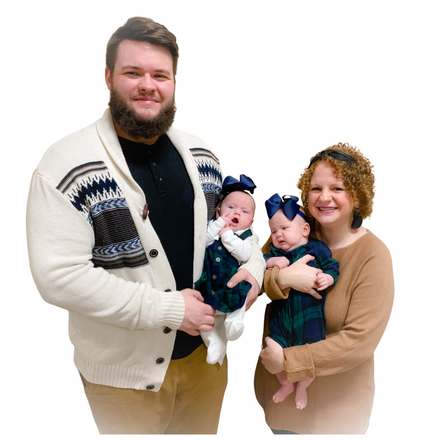 A Message From Our Summer Missionaries to 2021 Campers:
My name is Cody Isaacson. My wife (Sharayah) and I, along with our twin daughters (Junia and Willow) are so excited to be the missionaries this summer. God has been doing some amazing work in our lives over the past few years. We continue to take it one "yes" at a time. As we have been on this journey God has made it clear that we are to move our family into New York City. We are going to move into "the heights." This area consists of mostly black and brown communities, immigrants, and refugees. We want to engage with the community there to love them and build communities of grace. We feel that it is also important for us to learn from these communities to better understand how to love them and build new perspectives.
New York City has been named the most global city in the world with the largest number of different ethnicities in one location. Not only that but it is also very strategic for reaching out to unreached, unengaged, and forgotten people who do not know the Gospel. When reading through the list of the top 100 most unreached people groups in the world, 50 of them are represented in New York City. This allows us to interact with people whose country we would never be allowed into.
I wanted you to have the opportunity to learn about and pray for a few of the people groups in New York City. I have chosen 3 of the largest people groups who are immigrants or refugees in NYC. As you read through and walk around the prayer exhibits at camp I want you to be able to pray for these people to be welcomed into the homes of believers and be able to engage in communities of grace. 
Here are the communities we'll be praying for: 
Syrian/ Palestinians
Dominican Republic
Burmese
Cody