You'll always know what's going on at THE ARK. Bookmark this page and check back often for the latest programs and events.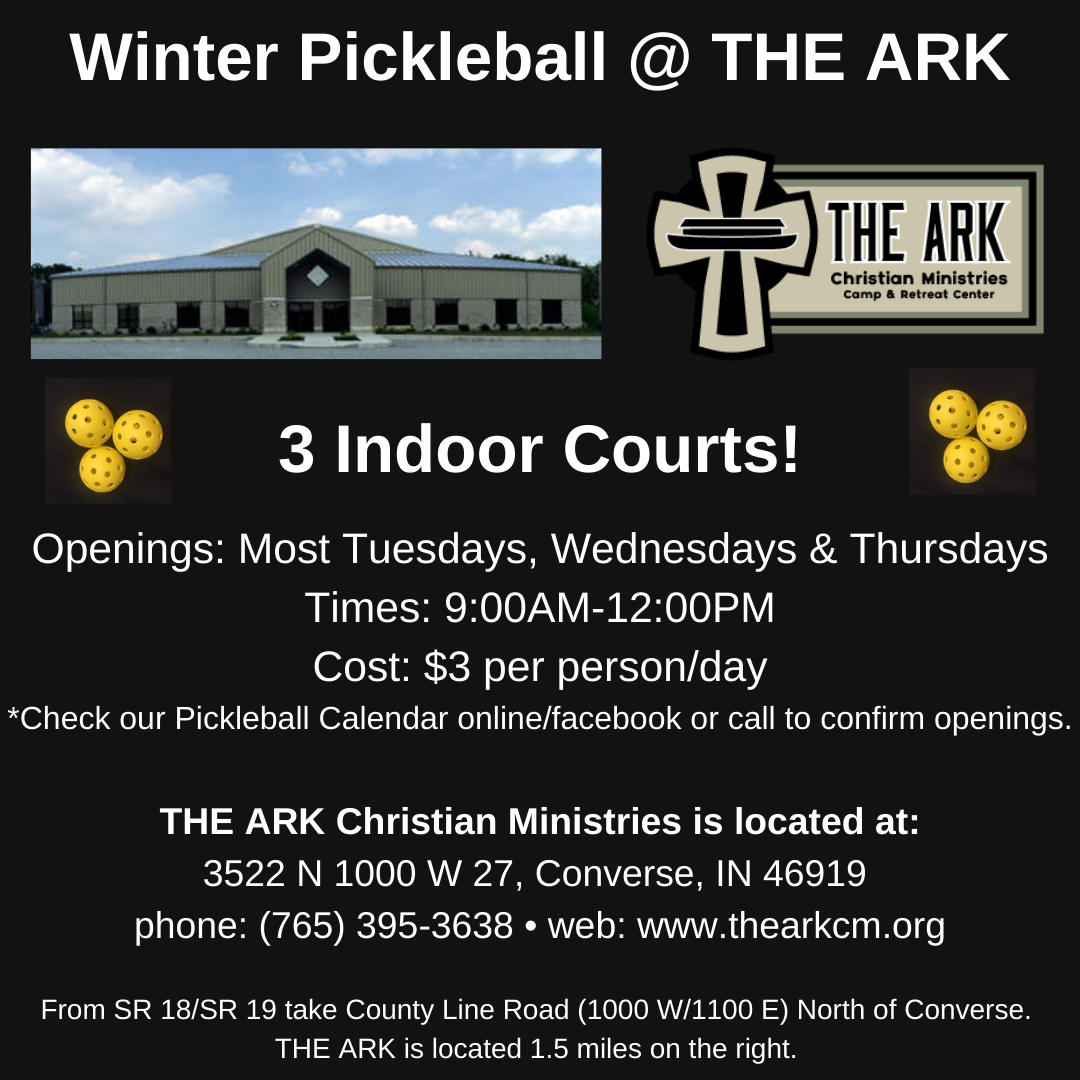 - We have three indoor Pickleball Courts in the Conference Center multipurpose room.
- Open most Tuesdays, Wednesdays, and Thursdays from November 17 - December 23 from 9 am - Noon. Mondays and Fridays by appointment only (appointments must be made two business days or more beforehand).
- Cost = $3 per person per day.
- Closed on Thanksgiving Day and the day after.
- Bring your own lawn chair.
- Release waivers are required and are available in the multipurpose room. Adults can fill one out onsite. Minors will need to have a parent/guardian signature.
27
28
29
30
Dec 31
Jan 1
2