Cameron Family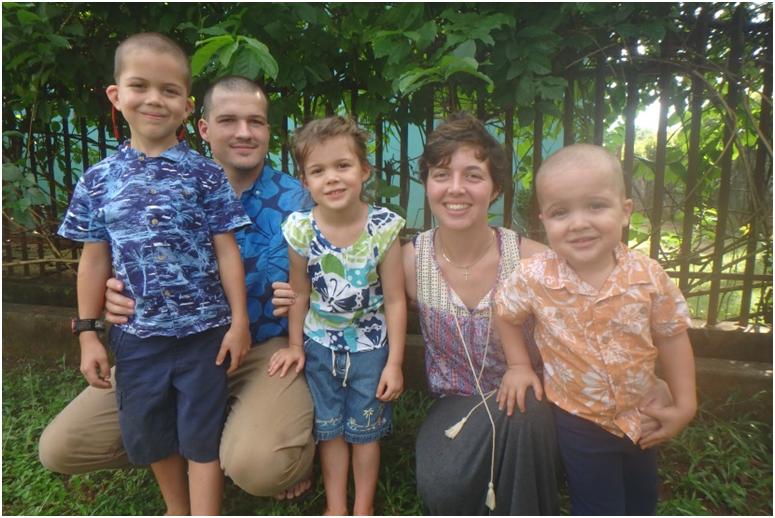 Bart & Andi Cameron have been married 10+ years, have 3 kids, and have lived in 12 houses in 4 countries prior to moving to THE ARK.
Andi & I (Bart) have very different histories with THE ARK. Mine goes back to early 1989, when my family moved there & my parents became an integral part of the camp's life. I lived there and experienced missions through the variety of summer-long relationships with missionary families, some of which carry on to the present. I'm honored to finally be one of those camp missionaries who gets to share about what God is doing in our life & work.
I (Andi) have two passions for Jesus in my life. First, people. Specifically children, but on a broader scale, marginalized people. I took the majority of my classes on child development at Johnson University. Second, exercise. I love being active and though I have a general knowledge of many sports and athletics, I am thrilled to have the opportunity in August to pursue my degree in Sports Science. I had never heard of THE ARK when I met Bart. I was not raised in a Christian household until I was a teenager and so I am thrilled to have many new opportunities to teach as well as learn this summer at THE ARK!
We work with Pioneer Bible Translators to disciple the Bible-less in West Africa. We work in French and another major language of our area seeking to encourage the small local church. As soon as we get back to Africa after our time in the States, we'll start building our house at the mission compound at the edge of a large town, where we will move as soon as possible. We use sports clinics as our main outreach, and once we live on-site, we will add health clinics and week-long camps, so kids there can do what kids do at THE ARK: experience a grace-filled life in community with others as they try to "...love their neighbors as themselves" (Matt. 22:39).