When Should We Arrive and When Does Camp End?
Please check back here often as the exact info and details for check-in and check-out are updated frequently. 
| Camp Session | Check-In Times | Check-Out Times | |
| --- | --- | --- | --- |
| Overnight Sessions | 5PM in the Conference Center. | 4:30PM on the final day in the Conference Center. | |
| Hoofprints Horse Day Camps | 9AM each day. Mondays in the Conference Center. Other days in the West parking lot by the barn. | 5PM each day in the West parking lot by the barn. NOTE: Horse Day Campers will have the option of a staying until 6:30 on Thursday evenings for a campfire/hotdog roast supper.   | |
What Should My Camper Pack?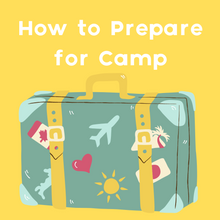 Click above on the "Summer 2023 The Prepared Camper" for a downloadable document that will help get your camper ready for camp. This document contains answers to frequently asked questions, a packing list, and more!
What happens to the $50 non-refundable deposit if my student is unable to attend summer camp?
If THE ARK cancels a camp session, a full refund will be given. Otherwise, the $50 deposit is nonrefundable. Please contact our office at 765-395-3638 if you have any questions. Other circumstances are examined on a case-by-case basis.
What if my child has medications?
For camps that start on Sundays, medication drop-off begins at 4:30 pm in the Conference Center. For all camps, please bring any medicines (including OTC) in the original bottle/packaging to check-in. Our nursing staff will handle all medicines. (Note, at least seven days before your child's camp starts, please make sure you've added any medication to your student's medical profile inside our registration system by logging back in using any "register now" button.)
What should we do with our luggage when we arrive at camp?
Please leave your camper's luggage in your vehicle until after you check-in.
When will the Camp Store be open?
Generally speaking, the Camp Store will be open during check-ins and pick-up times. Cash, local checks, Mastercard, and Visa are accepted (there is a $2 service charge for credit card purchases).
What's the Theme for the Summer?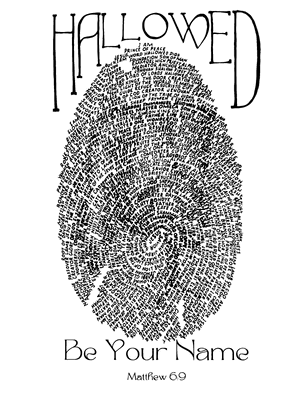 In the summer of 2023, we'll explore some of the names of God.  
Matthew 6:9 is our theme verse from the Lord's Prayer:
"This, then, is how you should pray: "'Our Father in heaven, hallowed be your name..."