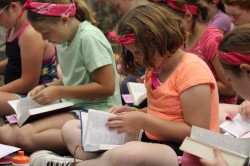 Welcome to THE ARK Christian Ministries
THE ARK Christian Ministries is a 70 plus year old ministry that provides creative ways for people to grow and develop into world changers by creating communities of grace wherever God leads!
We operate with these core principles:
**Bible Based**
Decisions are made and teachings are determined by the Bible.  We strive to allow Scriptural teachings to impact everything we do.
**Christ Centered**
Ministry incarnational--lived out and centered on the life, ministry, teachings, death, burial, and resurrection of Jesus.  We desire everyone who comes into contact with THE ARK to personally encounter the risen Lord.
**Discipleship Directed**
We practice discipleship as Jesus did by doing life together in community.  Mentoring happens at all levels of the organization.
**Mission Minded**
The focus is missional--locally and globally, following the call of God to reach the world "and make disciples of all nations." (Matthew 28:19-20)
News & Announcements
Launch: Ready, Sent, Go!

Posted by Larry Lipps

Don't look now, but suddenly it is nearly the middle of July and we here at THE ARK have only a few sessions of camp left. It is an amazing summer with nearly 1100 campers and hundreds of faculty spending some time here learning about the Great Commission (Matthew 28:19-20) and Jesus' call to LAUNCH us into the world to be His hands and feet. Our intern staff is working very hard to make sure the facilities are ready, the activities are staffed, and our kitchen team makes sure everyone is well fed. Thanks to all who are praying for THE ARK and all that has taken place so far.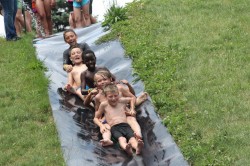 Upcoming Events
Legacy Day

Tuesday, August 8, 2017 9:00 am - 2:30 pm

Description:

This day is for those who are a "Senior Adult" but consider themselves "Young at Heart." You are never too old to come and enjoy a day at THE ARK. Register today.

Ladies Retreat

Friday, September 15, 2017 1:00 pm - Saturday, September 16, 2017 5:00 pm

Description:

Ladies of all ages are invited to THE ARK for a time of renewal, fellowship, and teaching. "A Time for Everything" (from Ecclesiastes 3:11) is this year's theme. Come for the whole time on Friday & Saturday or even on Friday night or Saturday. Register today.