2017 Ladies Retreat Save the Date
Welcome to THE ARK Christian Ministries
THE ARK Christian Ministries is a 70 plus year old ministry that provides creative ways for people to grow and develop into world changers by creating communities of grace wherever God leads!
We operate with these core principles:
**Bible Based**
Decisions are made and teachings are determined by the Bible.  We strive to allow Scriptural teachings to impact everything we do.
**Christ Centered**
Ministry incarnational--lived out and centered on the life, ministry, teachings, death, burial, and resurrection of Jesus.  We desire everyone who comes into contact with THE ARK to personally encounter the risen Lord.
**Discipleship Directed**
We practice discipleship as Jesus did by doing life together in community.  Mentoring happens at all levels of the organization.
**Mission Minded**
The focus is missional--locally and globally, following the call of God to reach the world "and make disciples of all nations." (Matthew 28:19-20)
News & Announcements
2016 Annual Meeting Numbers

Larry Lipps

So if you were unable to attend our 2016 Annual Meeting on Monday, October 17, here are some of the numbers you missed:

32 total sessions (camps) held
1109 Campers
$15, 345.49 offering for the summer missionaries

We introduced 10 2-year interns to the crowd

We laughed many times through the evening as
we celebrated all that God is doing through
THE ARK.

Thanks to all who were able to make the meeting.

If you have any questions or would like some information
that was shared, please contact the ministry office.

Where did that one go?

Larry Lipps

Don't look now, but suddenly it is past the middle of July and we here at THE ARK have only a few sessions of camp left. It has been an amazing summer with over 1000 campers and hundreds of faculty spending some time here learning about God and His relentless PURSUIT of them. We have been blessed with favorable weather. An amazing summer intern staff has worked very hard to make sure the facilities were ready, the activities were staffed, and our kitchen team made sure everyone was well fed. Thanks to all who have prayed for THE ARK and all that has taken place so far.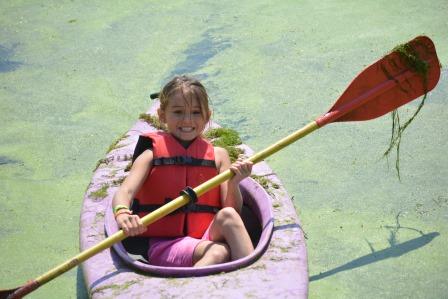 Upcoming Events
| Sun | Mon | Tue | Wed | Thu | Fri | Sat |
| --- | --- | --- | --- | --- | --- | --- |
| 28 | 29 | 30 | 31 | 1 | 2 | 3 |
| 4 | 5 | 6 | 7 | 8 | 9 | 10 |
| 11 | 12 | 13 | 14 | 15 | 16 | 17 |
| 18 | 19 | 20 | 21 | 22 | 23 | 24 |
| 25 | 26 | 27 | 28 | 29 | 30 | 1 |