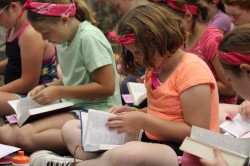 Welcome to THE ARK Christian Ministries
THE ARK Christian Ministries is a 70 plus year old ministry that provides creative ways for people to grow and develop into world changers by creating communities of grace wherever God leads!
We operate with these core principles:
Bible Based
Christ Centered
Discipleship Directed
Mission Minded
Campers were asked about their favorite parts of camp and what they learned.

Here's a look at some of their responses:
"I asked Jesus into my life at the first bell while climbing the rock wall."
"Learning about God and the mudslide were my two favorite things." 
"I saw faith like a child lived out and learned about forgiving and forgetting."
"This is definitely a place where God is."
"Memorizing scripture was THE best.  I learned so many Proverbs."
Click here for more camper quotes from the 2017 camp session.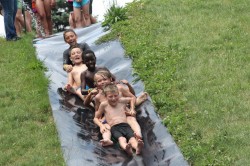 Upcoming Events
Annual Meeting

Monday, October 16, 2017 6:30 pm - 8:30 pm

Location:

Conference Center at THE ARK Christian Ministries

Description:

Come help us celebrate victories from the past ministry season. The program will include a meal, photos, testimonies, & more. There will also be a short business meeting with voting on new board members and bylaw changes.